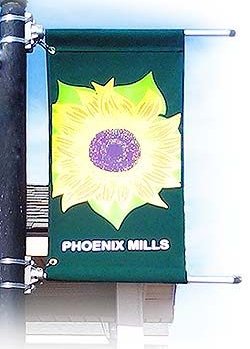 About Phoenix Mills Plaza
Coming out to the small quiet Town of Victor in the mid 1980's is just what my family wanted. Not knowing we were moving to the "Fastest growing community in upstate New York", quoted in the 2007 Rochester Democrat and Chronicle. My father, being an electrical contractor by trade, was always looking for his next big business endeavor. Driving down Route 96 one crisp Saturday morning, my father noticed a sign on some commercial property for sale. He could not pass it up! After getting all necessary approvals from the town and much help from family, friends, and contractors, the beginning of Phoenix Mills Plaza was starting to come to life. Phoenix Mills has been the start for many NEW and already establish businesses with great years of success. Our plaza has been a family run and operated business since my father put the first stake in the ground.
Welcome to Phoenix Mills. We Hope to see you soon!!!
- The Hendler Family
About the Area
Our New Clock