History of Our Name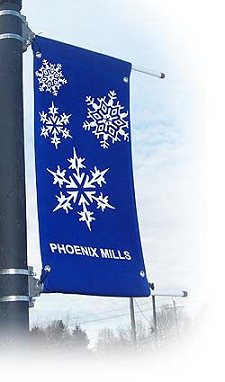 After 30 years of operating East Victor Mills, Solomon Carman had only a pile of ashes before him. For a time you could not hear the splash of the water wheel on Solomon's land. It was replaced by the clang of a hammer and the rip of a saw. Before the same season that had seen the destruction of the mill was through, the new mill was completed. Having been raised from the ashes of East Victor Mills, the new mill would someday be called Phoenix Mills.
Solomon Carman ran the mill until 1864. In that year a man from Arcadia named John Brown purchased the mill and owned the property with Tindale. Two years later the land would be owned by Brown and Wilbur. Under the ownerdhip of Wilbur, the mill was first recorded as Phoenix Mills.
The Phoenix Mills Plaza has returned a piece of history to East Victor by using the name which was once common and the forgotten. Its logo is designed to tell part of the story: In mythology the phoenix represented the sun. Both would die in their own flames and then be reborn. The water mill represents the flour mill. In the case of the Phoenix Mills, the mill was like the sun and the phoenix, being resurrected from a previously burned mill. This is why the wheel, the sun and the phoenix seem to flow in and out of each other in the mark.