Slide
---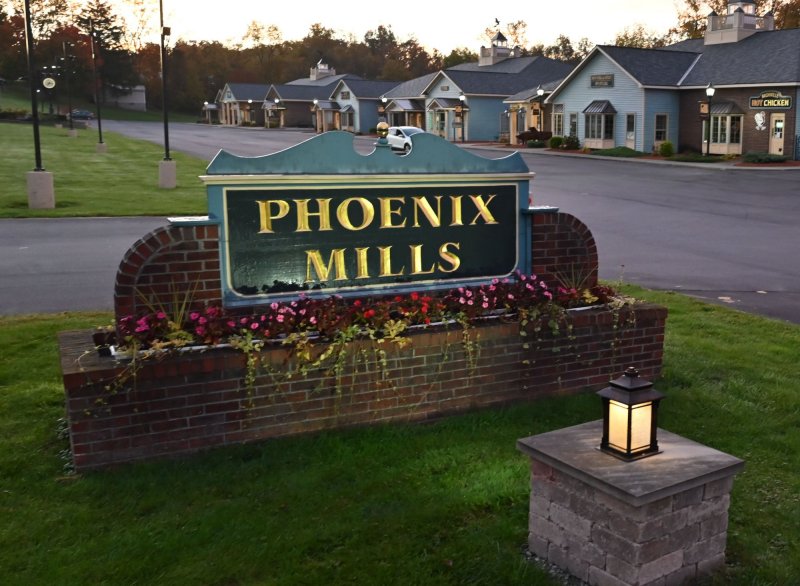 Welcome to Phoenix Mills Plaza!
Phoenix Mills Plaza is a plaza on Route 96 in Victor, NY with a delightful mix of dining, stores and services.
Hours may vary, please contact individual stores to confirm.
---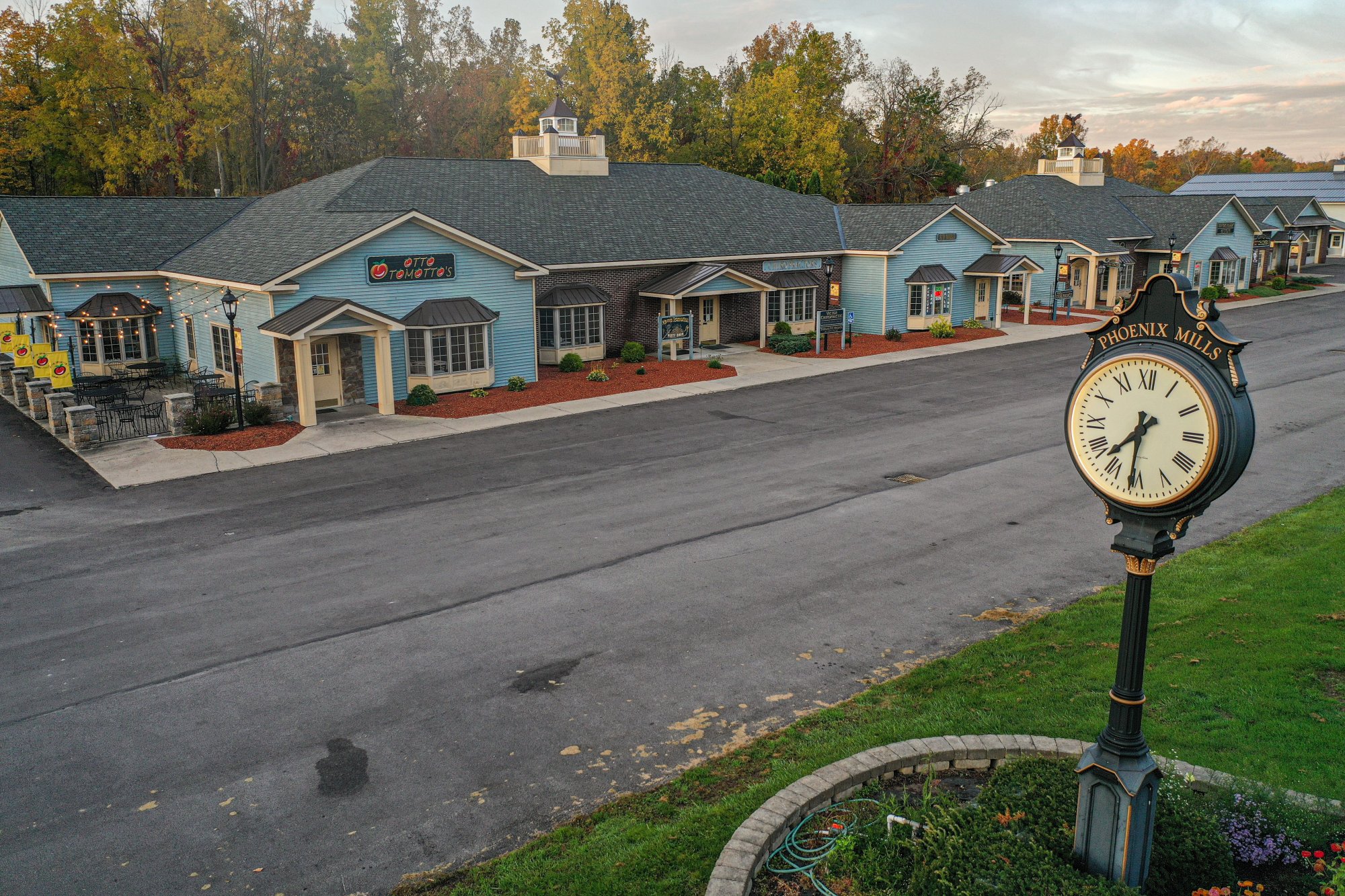 Leasing Opportunities Available
The three most important words in business…
— Location, location, location —
---
About Phoenix Mills Plaza
Phoenix Mills has been the start for many NEW and already established successful businesses. The plaza is a family run and operated business with a long history.
Our Clock
Years ago… at the time of no phones, cell phones, computers, or any other electric time means, people would come to the center of town to see the town clock to know what time of the day it is.